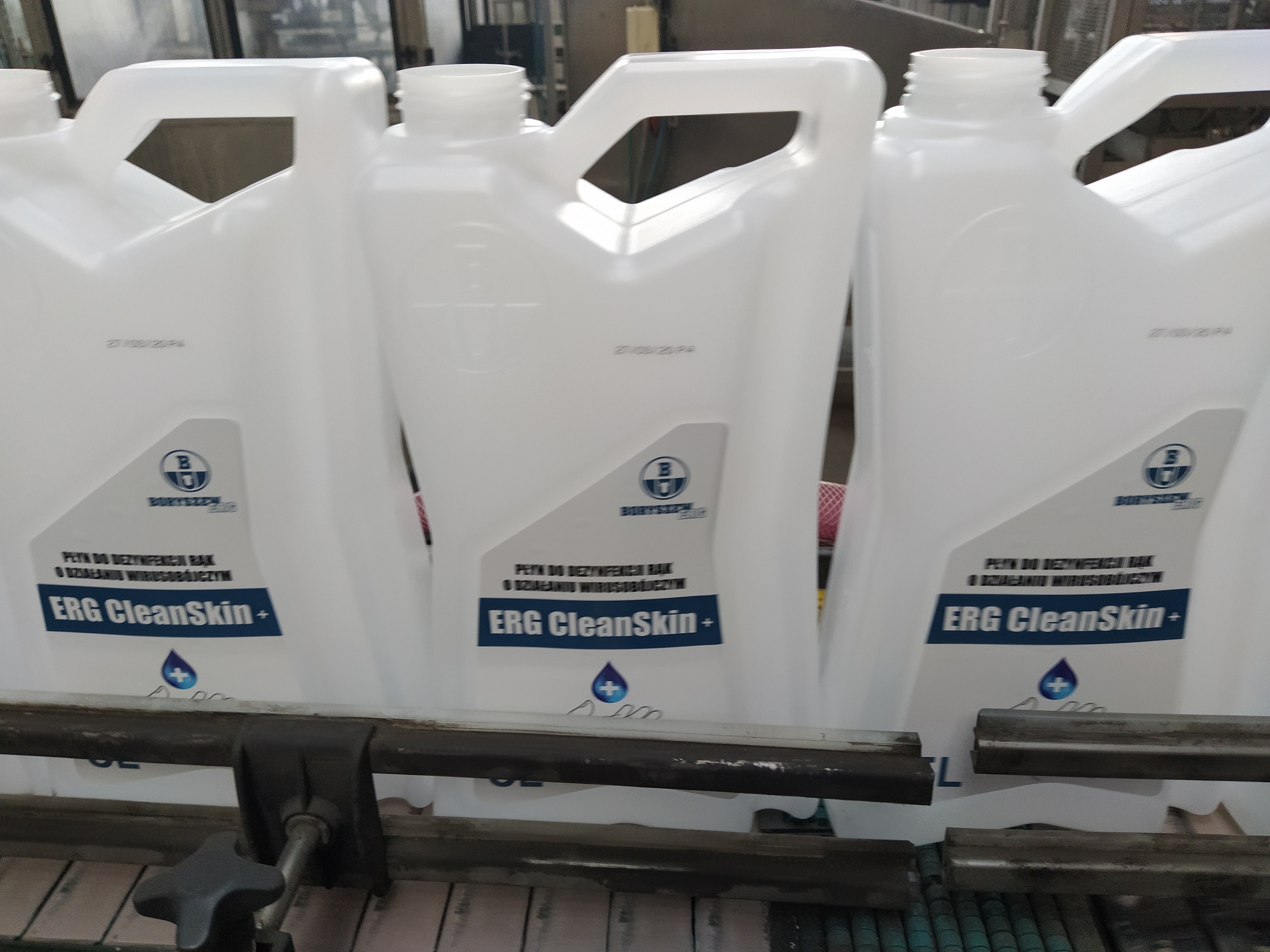 Disinfectant with a virucidal effect
Sunday 22.03.2020
INQUIRIES
If you are interested in our products, please send inquiries to : ergcleanskin@boryszew.com
BASIC PRODUCT INFORMATION
Characteristic
ERG CleanSkin+ consists of 72% ethyl alcohol intended for hygienic disinfection of hands and surfaces.
Application
A virucidal liquid for hygienic and surgical hand disinfection. It can be also used with any surface, materials, equipment and furniture that are not used in direct contact with food or feed, as well as in private, public and industrial facilities and in other facilities used in business professional (e.g. health care facilities).
Usage
Apply the right amount of liquid (approx. 3 ml) to dry hands. Rub for 30 seconds. Do not rinse. Use on clean hands.
Available size
500 mL with atomizer (spray bottles)
1 L
5 L
20 L