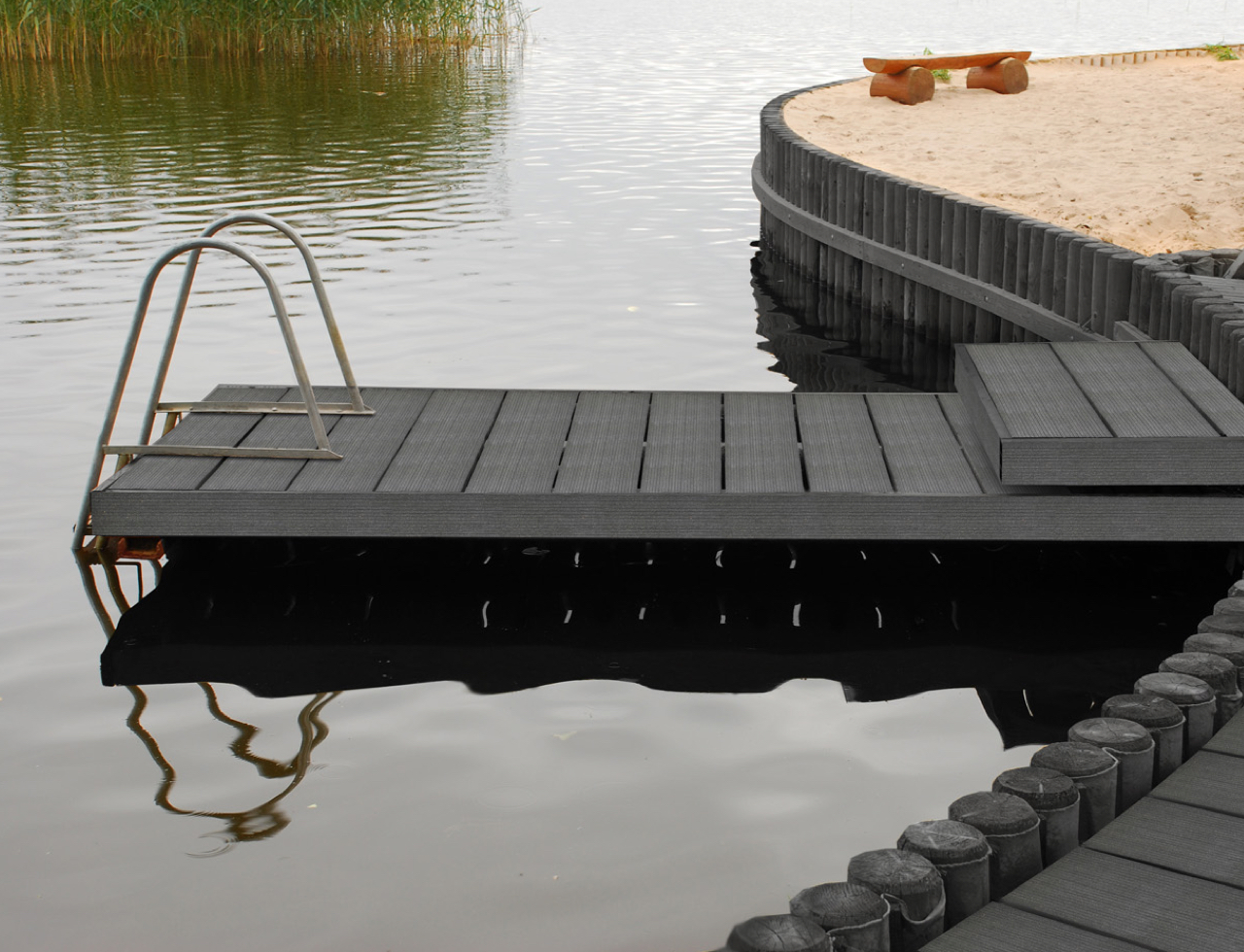 Terrace board
Terrace boards perfectly imitate exotic wood, are durable, strong and resistant to weather factors.
Boryszew terrace board is a durable, resistant to weather factors material for cladding terraces, swimming pools edges, and decks. Made of composite wood perfectly imitate grooved planks of exotic wood, thus perfectly match the architecture of modern houses and buildings. Boryszew terrace board contains 45% of highly selected sawdust and 45% of pure PVC. 10% of the raw material composition are additives to improve the performance of the product. Combination of wood and plastic ensures durability of the material, which retains high performance parameters for many years without maintenance, oiling, and painting, resistant to water and changing weather conditions. Grooved surface allows quick and efficient water drainage off the board. Boards are also available in brushed version, which feature excellent anti-slip properties.
Boryszew terrace board is a perfect alternative to traditional wood and exotic wood, which requires extensive work to keep its appearance attractive. It has a wide range of applications ranging from small balconies, verandas, through terraces in single-family houses and large utility buildings, such as motels, hotels, resorts, to the construction of the edges of ponds, house pools, hotel or city pools, decks, landings, and other structures and buildings of landscape and park architecture. Terraces made of composite boards make a dream floor that will satisfy even the most demanding customers.
No maintenance, painting, no impregnation, and at the same time it does not lose its properties over time.
The surface of the composite board is grooved, thus water draining from the surface of the terrace is quick and efficient.
Composite board terrace can be used without the risk of slipping, even when it is wet.
The board perfectly imitates real wood.
The product made of non-flammable and safe material, suitable for many applications.
It has the highest possible non-flammability class
Boryszew terrace boards are environmentally friendly and have all the necessary approvals, and can be recycled.
WPC composite technology ensures durability and the highest resistance
Co-extrusion (multi-layered product) offers both superior dimensional stability of the product, as well as colour stability.
Deska tarasowa wymiary:
Board height: 25 mm
Board width: 140 mm
Board length:  2400 mm
Additionally, we offer:

sets of mounting clips made of stainless steel and joists and finishing strips
See what colours we have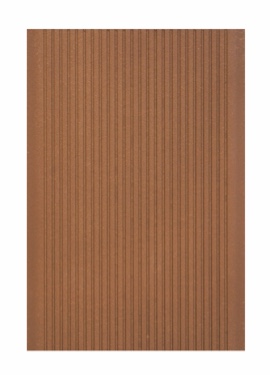 Properties and advantages of the terrace board
25-year warranty
UV-resistant
Made of selected wood
Resistant to fungi and lichens
Resistant to high and low temperature
Non-slip surface
Non-flammable - B-S1 class
Does not require maintenance or painting